Services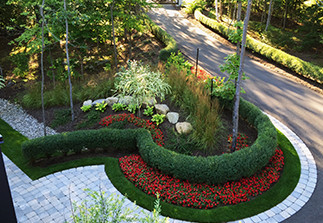 Landscaping
At Conception Horticole du Nord, we are not only landscape creators, but also environmental architects. We consider that landscapers can proudly perform this double role. By contacting our company, you will benefit from a meticulous intervention, which leaves no room for chance and improvisation.
Our knowledge, training, and our experience allows us to offer a complete range of services, all intended to preserve or restore the beauty of your outdoor space. If you are still hesitating to jump from the idea, to the life-size project, our business will convince you with the following (non-exhaustive) list of services:
Complete landscaping
Preparation and evaluation
Excavation and filling
Retaining walls
Laying natural stones for patios, low walls, paths, and more
Pavement and concrete block installation
Spa and swimming pool contours
Water management
Ambiance lighting
And more!
For breathtaking results, landscaping is an art that requires meticulousness and a sharp vision. Revitalize the charm of your outdoor space and enjoy it year-round by having it restored by a skillful team, without having to spend big bucks ! Conception Horticole du Nord is the company you need for successful landscaping that respects your expectations and needs.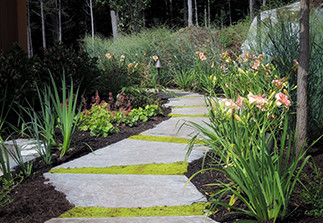 Outdoor maintenance
A well-maintained outdoor area contributes to the value of your landscaping. Trust our team of passionate horticulturists to deliver beautiful and precise results that will undeniably add charm to your residence. Each member of Conception Horticole du Nord knows exactly what to put into practice in order for each intervention to rhyme with satisfaction. Our execution speed and precision allows you to rapidly enjoy the splendour of the results.
Being true nature lovers, we take particular care to respect it in every step of our procedures. That is why we practice an efficient construction and plant waste management by reusing, recuperation and recycling. In addition, we encourage and practice regular equipment maintenance, traveling distance diminutions and car-pooling.
Revamp your outdoor area by hiring meticulous and hard-working professionals. To serve you in the best way possible and meet all your expectations, we offer a wide range of services as part of the maintenance of your exterior. Contact us for a complete range of horticultural services including:
The opening and closing of yard
General maintenance of your flower beds
Various plantations, extension, divisions
Compost and mulch
Trimming and rejuvenation
Flower pots
As well as various outdoor work
Note that we do not mow any lawn. However, it will be our pleasure to refer you to one of our business partners according to your area.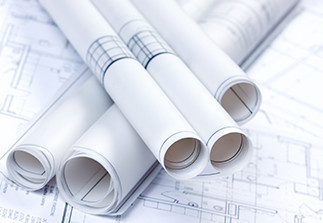 Plans, design and consultation
You do not want to spend thousands of dollars on a plan developed by a landscape architect? Conception Horticole du Nord can offer you the same services at lower cost! Opt for an economical alternative that will allow you to design and plan your outdoor project. With our expertise, you will benefit from a complete service, which will allow you to visualize the whole project, while planning the costs: finally a budget without any bad surprises !
Our multicompetent company, specialized in landscaping and horticulture, will guide you throughout the process: Together, we will lay a solid foundation, essential to any outdoors project. Count on our patience, professionalism and availability to restore your outdoor space. Do not wait any longer to give life to your garden or your land, and treat yourself to the best peace of mind.
If you hesitate to move between a specialized firm and a company offering a full range of know-how, our team will demonstrate you that it is not necessary to spend large amounts. Quality work, impeccable guidance, and breath taking results is what awaits.
For an effective intervention, Conception Horticole du Nord offers :
A home consultation including analysis of your terrain and evaluation your needs
Measurements
Designing a 2D Preliminary Plan
The list of plants and materials
If you want to do the work on your own, we can also plan the construction steps for you.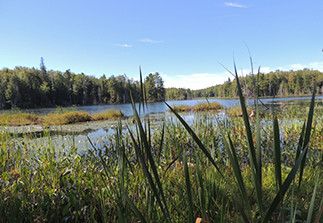 Environmental improvements
All environmental landscaping projects are different. Therefore, it is essential to consider every element, so that the result is not only beautiful to look at, but lasts. In order to make your landscaping as close as possible to nature, we must take into consideration the relief, the climate, the geology and environmental regulations of your property. Conception Horticole du Nord has all the expertise and know-how to preserve and integrate the built environment, and enhance the scenery of the landscape.
Horticulture is an art capable of giving a new breath to a sleeping green space. If you plan on bringing your green space back to life, count on us to take matters in our own hands. Available, efficient, meticulous and attentive to your ideas, we will work with you to make your green space unique and pleasant to live in. We also provide environmental services to clients with special needs, such as:
Ecological planting
The renaturalization of the riparian zones (according to the regulations in place)
Rainwater management and recovery
Bio-retention
The percolating swamp
And more!
Contact Conception Horticole du Nord, and take advantage of professionals who master landscape design, work-site management and who possess a real knowledge of plant selection. Without having to spend large amounts of money, you can benefit from a business that proves their passion everyday.