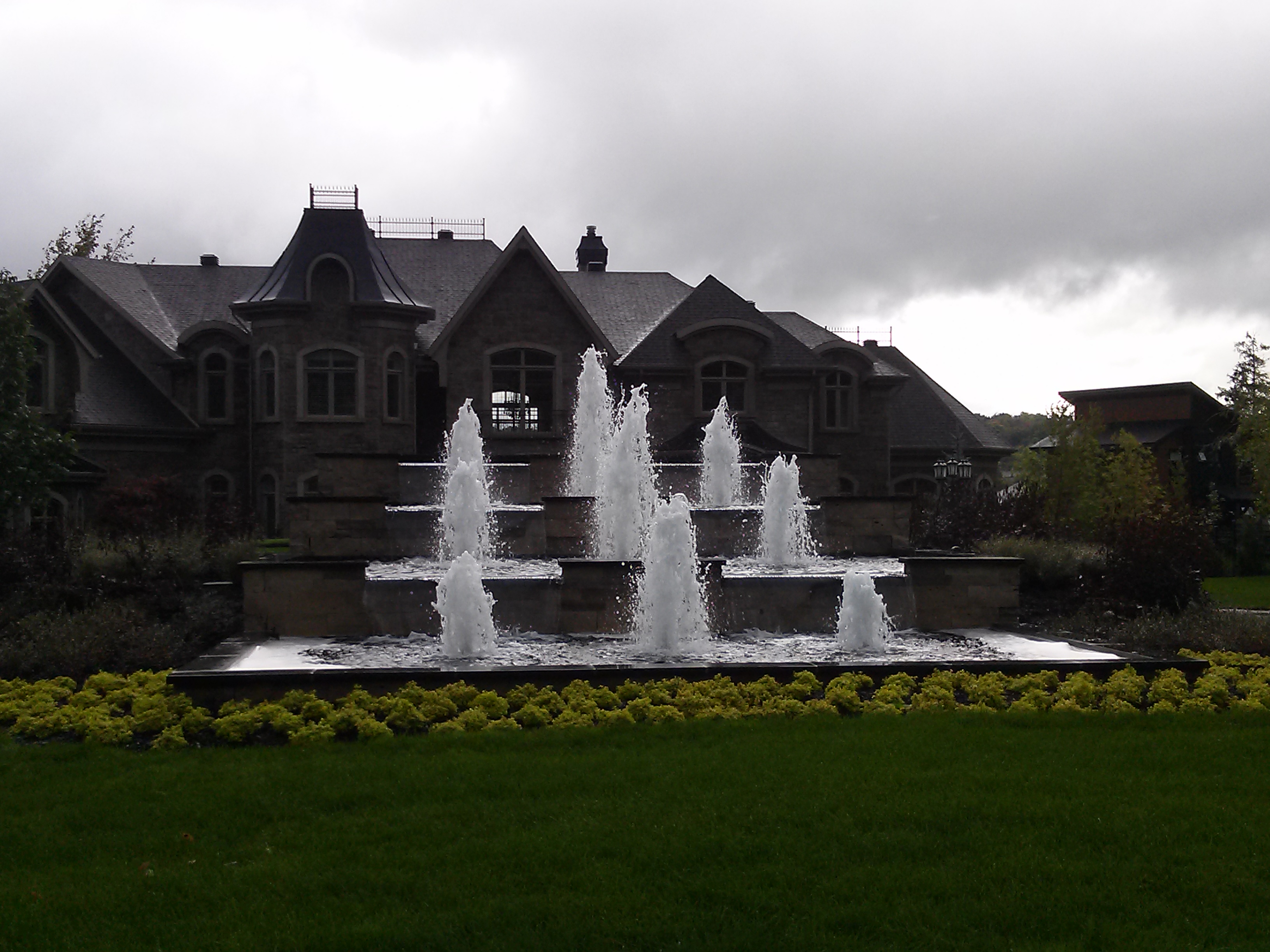 BLOG SERIES #1 - EXPLORE YOUR OPTIONS
Offering valuable outdoor living spaces that families and friends will enjoy for years, decks and patios give new meaning to the sentiment "home is where the heart is." By taking the comforts of home outside, a well-placed deck or patio can serve as your home's crowning touch and increase your property value. Whether you choose a poolside patio oasis or a multi-level deck to accommodate get-togethers, Conception Horticole du Nord can help you turn your dream into a reality by leading you through every step of the process.
OUTDOOR ENTERTAINING
Whether you're hosting a lively backyard barbecue or an intimate party for close friends, outdoor room offer an ideal spot to gather. To ensure you have an outdoor space that's up to the task of accommodating your guests, consider the types of events you'll host most frequently.
Large parties will benefit from multiple outdoor rooms— perhaps a multi-level deck surrounded by several patios that transition to the yard and beyond. Conversation will be livelier when guests can move from area to area. Multiple outdoor spaces provide the flexibility of having one area dedicated to a buffet table, another for grilling, yet another space for beverages, and still others for eating and conversation.
If small gatherings are more your style, design outdoors spaces that help facilitate quiet conversation with good friends. Small groups will feel more intimate if the deck or patio is a modest size with furniture grouped for conversation.
Bringing indoor amenities outside will enhance your enjoyment of your new living space. For example, heating keeps your outdoor room comfortable late into the evening or when the weather cools. To add warmth consider the addition of a fireplace, fire pit or an electric or natural gas heater. A fire pit area adds another room to your space. If you opt for an electric or gas heater, make certain your space is properly ventilated.
The addition of a sound system will allow music to enhance your gatherings. Look for waterproof models that are battery operated or that can be plugged into a power conditioner so that they're safe rom surges. For even sound coverage strategically mount speakers above seating areas.
Need more inspiration? Check out Conception Horticole du Nord's design galleries for more ideas, and look out for our next blog in this series "Poolside Fun." 
Follow us on Facebook!