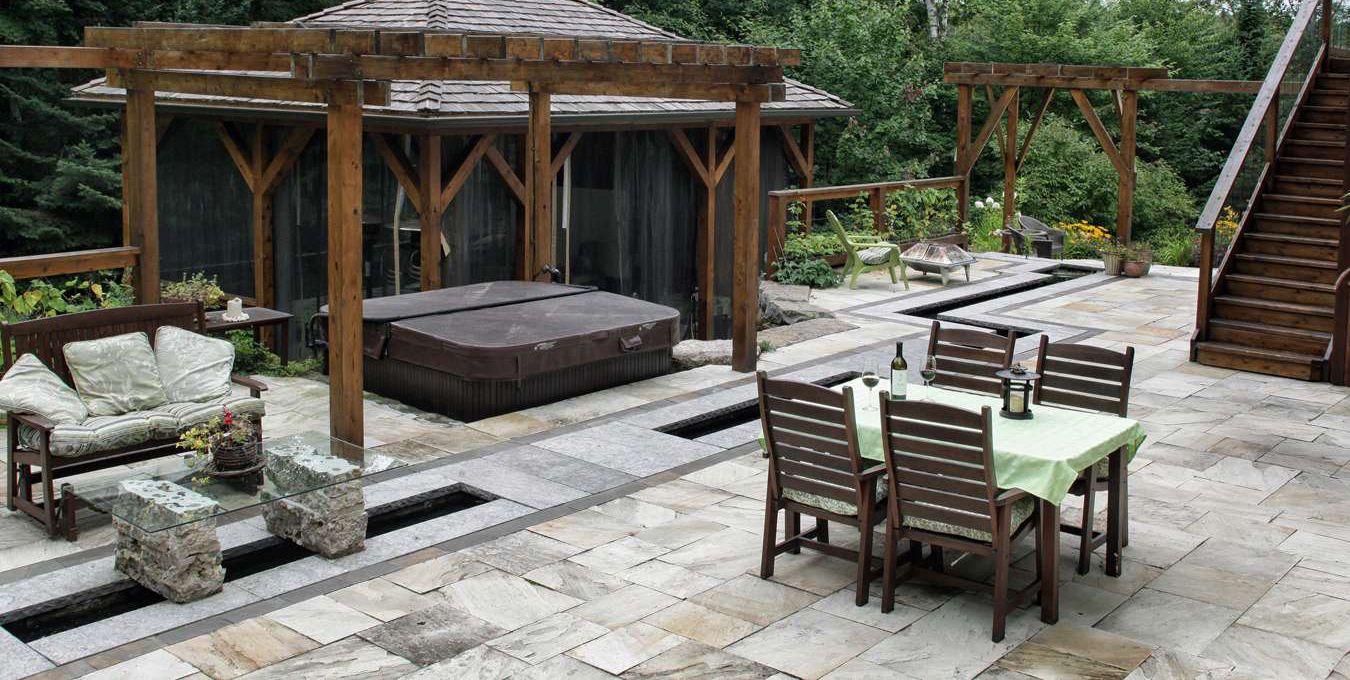 Site Evaluation #2
Decks and patios provide a transition between your home's interior rooms and your yard. When well planned, they work as outdoor rooms and as part of the landscape. Take advantage of the ability of a well designed deck or patio to improve your house and yard.
At first glance, a steeply sloped yard may offer little or no usable space. However, with some thoughtful planning, you may discover that using your backyard is as easy as building a raised deck or a series of tiered patios that nestle into the slope.
It's important to keep in mind that what works in your neighbour's yard won't necessarily be the right solution for you. Creating an outdoor living area that integrates the best attributes of your property and overcomes the worst should be a primary goal.
When you have multiple outdoor rooms, it's important to establish unity throughout each space to avoid an inconsistent look. Here are some suggestions from the specialists at Conception Horticole du Nord on how to accomplish this:
Colour consistency: Stick to the same colour scheme used for the exterior of your house and weave that palette throughout each room. To give each space a similar yet distinctive look, experiment with colour intensity.

Minimal materials: Use the same flooring materials in each room to create visual flow. Also incorporate similar surface materials such as lattice walls, fencing or plantings throughout. If one section of your yard is more level than the rest, you may consider creating a private outdoor room surrounded by a fence. Using the same fencing material throughout the backyard will keep the look consistent. Along the same lines, using the right plants can also provide a seamless transition from your home to your pool.

Distinct decor: Look to your home's exterior for inspiration when adding details. For example, if your home is heavy on copper fixtures, add touches of copper to your outdoor rooms. If your front porch is home to terracotta planters, continue the look in your backyard.
Need more inspiration? Visitour photo galleries for more ideas or call us for a free consultation! And don't miss our next blog in this series : « Property Shape »