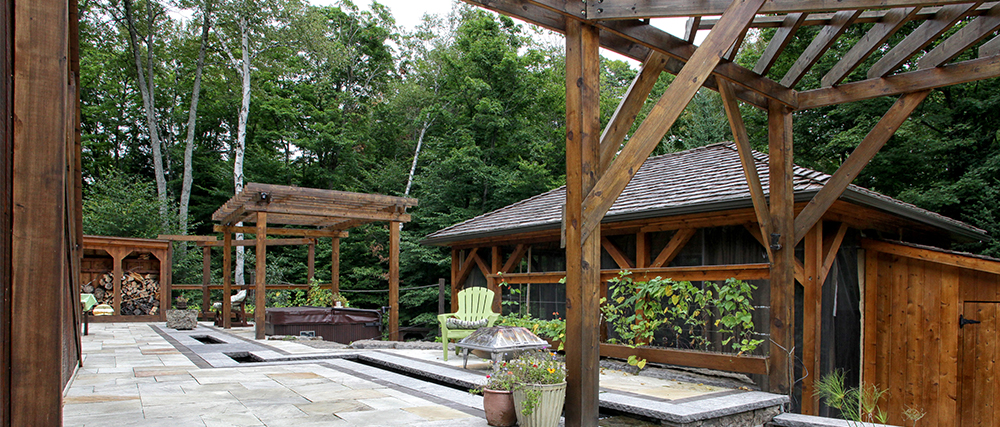 Exterior Carpentry
Spring is barely at our doorsteps and you are already thinking about your summer landscaping project? The construction of a new patio or terrace is part of your plan? Before undergoing such project, it is important to shed light on certain factors:
Establish a plan: This recommendation is especially important if you don't know where to begin. Specializing in landscaping and horticulture projects, Conception Horticole du Nord's team posses all the skills required to elaborate a detailed plan according to your budget and style and design preferences.
Choice of coating materials: Once the budget is established and the initial plan conceived, it is time to select the essence and color of the wood (visible part of the patio) that matches your house.
Lifespan: You have to keep in mind that the choice of layout and materials you pick will have an impact on the quality and seasonal maintenance time of your patio or terrace.
Conception Horticole du Nord offers a complete selection of materials for your patio (red cedar, hemlock, composites, exotic woods, burnt woods, etc.), each offering unique properties that will answer various specific landscaping needs. To extend their lifespan and reduce costs, the structures are made of treated wood and the beams are protected with a waterproof membrane.
To learn more about the characteristics of our offered materials, contact us!
Our team is growing!
We are proud to introduce M. Patrick Portelance as a new foreman and estimator for our exterior carpentry division. Many great challenges await and we wish him a great success in his new functions!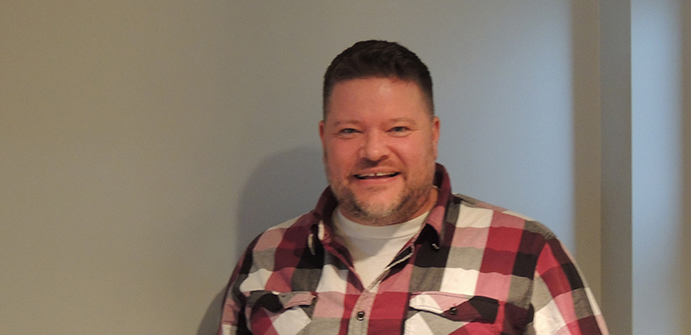 Wood essence chart
Treated wood
Two types on the market, green or brown treated wood. Prioritized for a natural look.
15 to 20 year lifespan;

Lowest cost in available essences;

Medium hardness;

The brown finish can be tinted one month after installation, and the green finish can only be tinted after one year.
Cons: Maintenance required, important chemical process
---
Red cedar and hemlock
15 to 25 year lifespan;

Good for environment-friendly projects;

Medium cost;

Aesthetic and has a great scent;

Hemlock may be used without being levelled, which creates a great rustic look and cost-effective.
Cons: Maintenance required or else will become greyish, low hardness.
---
The composites
Mix of wood and plastic.
25+ year lifespan;

Coating only. The structure is made of treated wood; prioritize for flooring;

Very similar to wood;

Minimal maintenance, only surface wash (like all surfaces);

Costly, but important savings on short term; no tinting or sanding;

Medium hardness, does not warp.
Cons: Slightly longer to install, and high initial cost, but great savings on the short term; no tinting or sanding.
---
Exotic wood
50+ year lifespan;

Excellent resistance to weather, insects and fire;

Great hardness;

Costly, but important savings on short term; no tinting or sanding, except the application of oil, if wanted;

Very aesthetic, the nicest on the market;

No maintenance required, except usual cleaning.
Cons: More costly installation, requires specialised tools and more time, importation product.
---
Burnt wood (Shou sugi ban)
Japanese technique that has been used for over 2000 years.
Estimated lifespan of more than 50 years;

Trendy and original product;

Excellent resistance to weather and bugs;

Medium cost; slightly more expensive than red cedar;

Eco-friendly sealant that can be used for environmental friendly projects.
Cons: A sealant must be applied, but no sanding required.
---