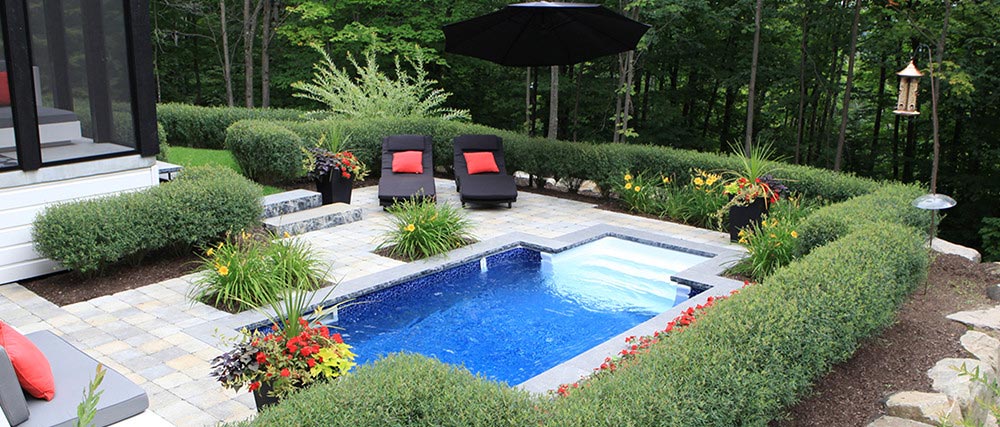 Plans, design and consultation
During an outdoor development project, an often neglected but important step is of course the development of the plan or design. Why is this important? To avoid unpleasant surprises or to anticipate unexpected costs resulting from poor time management, purchase of materials or choice of landscape contractor. Does the latter have the capabilities (financial and equipment) as well as the expertise necessary to meet your challenge and also realize YOUR dream?
Before drawing up the plan, a first contact between the client and the garden designer is required. During this meeting, the designer will evaluate the needs of the client and his / her family to know what will be the areas to be developed (swimming pool, kitchen, dining room, water games, rest, etc ...). Remember that the exterior layout should be the extension of the house and that each area should be fully functional. At this stage, they will jointly determine the architectural style to be prioritized; Contemporary, rustic, Japanese, English, etc. During the visit, the designer can draw inspiration from the surrounding environment, points of interest, existing trees and undesirable elements to be hidden.
Then, the designer will put on paper the ideas, layout and choice of materials. Did you know that natural stone lends itself well for a rustic as well as a contemporary garden? A vast choice of colors, textures and shape are available for each layout. Also, the traffic lanes will be drawn (rectilinear, natural or winding), without forgetting to leave sufficient space on each patio to circulate freely around the furniture since the road does not necessarily mean trail or sidewalk.
How to make transitions between different living areas? Laying low hedges, grassed perimeter, plant wall, privacy screen or planting are just a few ideas. The designer will choose the best option according to the style and the need of the customer. The integration of a water game such as water basin, waterfall, fountain or aquatic garden can prove to be a focal point of an aesthetic interest and even make forget unwanted noises such as the neighboring traffic or noisy neighbors. One could even think oneself in the middle of the forest while being in the middle of an urban area. Furthermore, the integration of the external furniture can be supported by the designer and thus he will propose the best style and the best choice of colors for an optimal layout.
Our multi-skilled company, specializing in landscaping and horticulture, will accompany you throughout the process: together, we will lay a solid foundation, essential to any project for your exterior. Count on our patience, our professionalism and our availability to restore your outdoor space with serenity. Do not wait any longer to give life to your garden or your land, and treat yourself to the best peace of mind.